The
Holiday Hacks app
from Calypso has been so useful this summer, providing us with lots of lovely activity ideas for the Mini Mes and I to enjoy, come rain or shine. We've already made an
activity jar
, had an afternoon
reading
, spent
time outdoors as a family
and had great
photography fun
at Woburn so it's now time to put a final tip to the test before the return of school and the countdown to the October half term begins!
"Have fun with food, get the kids involved in making vegetable pitta pizzas and choosing their own toppings, or get them to help prepare for a picnic and eat alfresco"
We love to whisk up a storm in the kitchen with lots of delicious makes and bakes so this suggestion was ideal for us. We have made pizzas many times before but as it had been a while since the last mozzarella covered carbs had entered our mouths it was the perfect time to attempt some more. Especially as when the Mini Mes get involved with cooking their own meals they tend to be far more adventurous and I can usually squeeze in a few extra veg for them.
Ingredients
320g strong flour
1 tsp yeast
1tsp salt
180ml warm water
1tbsp olive oil
Passata (we mix in some basil and garlic)
Cheese (we use grated cheddar or mozzarella)
Toppings of your choice
Method
Preheat the oven to 180 degrees
Place the flour into a large bowl with the salt and yeast and create a well in the centre
Add in the water and oil and give it a good mix to form a dough
Lightly flour a flat surface and place the dough on top. Knead for a few minutes and then return it to the bowl while you prepare the toppings
Chop up any veg into bite size pieces, grate the cheese etc
Remove the dough from the bowl, split it into 2 equal pieces and roll each out thinly
Place each onto an oven proof tray
Place some passata onto each pizza base and use the back of a spoon to spread it out evenly
Add your cheese
Add your toppings
Cook each pizza for around 12 minutes until the base is slightly risen and crispy
Scoff!
You can even make some mini ones for lunch boxes!
We've really liked being a part of the Calypso
Holiday Hacks
campaign this summer and we hope you've enjoyed following our posts and giving the app a go yourself.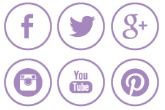 *Sponsored Post*