As we enter another lockdown and homeschooling is on the agenda for many families once again, it's important to be as prepared and organised as you can be to make the transition as smooth as possible.
Hopefully these 8 tips will help to make being in charge of your child's education that little bit easier.
Although learning from home allows some flexibility, it's a wise idea to have a clear written schedule available that you and the children can see. Not only will this provide structure for your day, similar to school, it prevents you getting sidetracked. Try to stick to the school's timetable as closely as you can, including taking regular breaks - I've created a free template at the bottom of this post that you can download/print to assist.
Plan ahead and have everything you need ready in advance. This will prevent time wasting searching for pens, paper or calculators when required and keep stress levels low. You can even make packed lunches the evening before so when it's time for food you can put your feet up for a while without having to worry about sorting sandwiches!
Schools often have reward systems in place for good work or behaviour and it's often useful to have one at home too. Let your little one pick something they would like, perhaps a movie of their choosing or something fun outdoors, so they can work towards it and feel a sense of achievement for doing well.
Designating a specific place to study can help keep children focused and although your dining table may be for meals, making it a working space temporarily will be wise. It also means you can leave essentials in place and not have to worry about setting lots of things up each morning.
Try to keep the TV and radio off whilst it's time to learn and ensure any other distractions, even cats and dogs or mobile phones, are out of the way. As your home isn't the usual setting for work children may lose interest easier and this will help to keep their focus on you.
Home schooling doesn't have to involve being sat down at a table all of the time - you can get practical too. Pinterest is a great source for crafts and
science experiment
ideas so why not add a few to the agenda. You could even do some cooking, grow plants or try a new sport.
Fresh air works wonders for your mental wellbeing so try to spend some time outside every day. This could be going for a walk before or after your schooling or incorporating nature into your lessons. Learning through play is fun and memorable. It really is up to you what you do but it's a great way to burn off excess energy and get your steps in as well.
Be forgiving to yourself and your child. If things don't go to plan then that's fine - remember you are doing your best and that is enough. It's a learning journey for everyone, not just the kids. If you're really struggling there is usually support available from the school too so don't be afraid to reach out.
Do you have any tips to add to the list?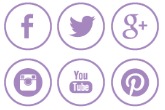 Download or print the FREE timetable here: